The Very Best Tax Planning Opportunities and Ideas For 2019 and Beyond!
Date:
Wednesday, June 19, 2019
Speaker:
Robert S. Keebler, CPA/PFS, MST, AEP (Distinguished), CGMA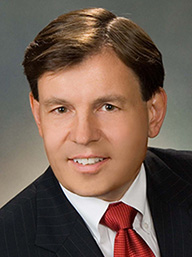 Please join the Greater New Jersey Estate Planning Council
When: Wednesday, June 19th, 2019
Where: Seasons in Washington Township, NJ
Time: 7:30 am to 11:00 am
Please note this is a

Breakfast Meeting

Event
Doors will open at

7

:30 AM

for Check-In
This is going to be our best SPECIAL EVENT/ESTATE PLANNERS DAY EVER! We are very excited and proud to have none other than nationally renowned CPA and tax expert, Robert S. Keebler, CPA/PFS, MST, AEP (Distinguished) as our speaker for our Greater New Jersey Estate Planning Council Special Estate Planning Bob is the Managing Partner of Keebler & Associates, LLP. He is the current Chairman of the AICPA Advanced Estate Planning Conference and is a member of the elite Estate Planning Hall of Fame of The National Association of Estate Planners & Councils. Bob has been named by CPA Magazine as one of the Top 100 Most Influential Practitioners in the United States and one of the Top 40 Tax Advisors to Know During a Recession. Bob has received more than 200 favorable private letter rulings from the IRS, including several key rulings of "first impression". He is the author of over 100 articles and columns and is the editor, author or co-author of many books and treatises on wealth transfer and taxation. Mr. Keebler has been a speaker at national estate planning and tax seminars for over 20 years. You name it, he's presented there -- including the AICPA's Estate Planning, High Income Conferences, ABA Conferences, NAPEC Conferences, The Notre Dame Estate Planning Conference and the Heckerling Institute on Estate Planning. Bob is not only a well-known author and speaker, but he has also published material and software that professionals around the country use with their clients, In short, Robert Keebler is one of the best and most brilliant minds in our industry!
Tax planning in 2019 has become even more challenging for estate planning professionals. Regardless of your role or profession, if you work with clients, it is more critical than ever before for you to be aware of all of the potential tax planning opportunities available to your clients. Bob has recently published a book, "The Top 40 Tax Planning Opportunities for 2019" and it has taken our industry by storm. Robert and his partner, Peter J. Melcher, J.D., MBA, LL.M, have worked very hard to put together the top 40 tax planning opportunities for your clients – of all types – so that you as a professional can be well-informed and best-prepared to better advise all of your clients. Well, we've asked Bob to come to NJ and present on the best of the best ideas for 2019 and beyond! Bob works with leading professionals – and high-net-worth clients – around the country. He is meeting with and working with clients every day, just like you, so he in the trenches and knows what's going on with clients, and how to get them to take action and implement his amazing strategies and techniques! This will not be some typical presentation, material or book-study speech, or anything of the like. You will hear the very best ideas from one of the very best in the business.
THIS IS A DO NOT MISS EVENT! Bob is rarely in the NY/NJ area, so this will be a rare opportunity for you to see and hear from one of the very best in our business! Whether you are an attorney, an accountant, a wealth management professional, investment or insurance professional, trust officer, or whoever…you are going to get the best of the best ideas from the premier expert in the United States!
Please register early as seating is limited. Thank you and we look forward to seeing you for at this breakfast.
If for some reason you have to cancel your RSVP prior to the event, please contact Stephen Summers at greaternjepc@gmail.com asap.
Applications are pending for 3.0 continuing education credits for CFP, NJ CLE, NJ INS, and NJ CPE. If you wish to receive CE credits, you must provide the necessary license information, and you must attend the full course. You must sign in when you arrive and sign out at the end of the meeting!
Related Document(s):