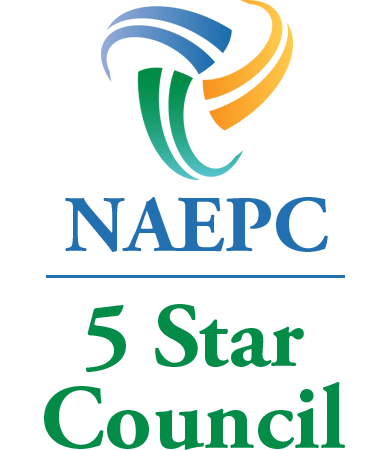 The Greater New Jersey Estate Planning Council, Inc. is recognized as a 5 Star Council by the National Association of Estate Planning Councils (NAEPC). Our members include attorneys, accountants, investment professionals, and advisors; financial planners, advisors, and consultants; trust officers, business valuation professionals, insurance, professionals; nonprofit development professionals, home health care and senior care providers, and other allied professionals.
The Council offers a forum at nine events each year through which we can learn from each other and from industry leaders about planning techniques, current events, and shared experiences pertaining to the many disciplines of estate planning. Continuing education credits are often provided for CPAs, CFPs, and NJ Attorneys.
Our meetings provide the opportunity to visit with friends and establish new relationships in the New Jersey/New York financial and estate planning community. Non-members are welcome to attend our meetings to learn more about the organization and attend presentations of special interest.
Please review our schedule of speakers for the fiscal year by clicking on the EVENTS tab. Click ABOUT for driving directions to our meeting location. Annual Dues for membership are $395 which includes the cost of all breakfast and luncheon meetings. Meeting costs are $75 for non-members.
New Member and Member Renewal applications are available by clicking the MEMBERSHIP menu tab in the top navigation.
Please contact our officers for further details. Their contact information appears in the DIRECTORY/LEADERSHIP tab.
Please be sure to visit the ABOUT/LINKS tab for valuable websites including information on how our members can obtain the estate law specialist and/or accredited estate planner designations.
Volunteer Opportunities for Pro Bono Estate Planning Work with Northeast NJ Legal Services

As a council, we have been trying to expand our community outreach efforts. We have begun a program, in partnership with Northeast NJ Legal Services, for GNJEPC attorneys to do pro bono work helping indigent people with basic Wills.

Northeast NJ Legal Services regularly meets with elderly, indigent people who need basic estate planning documents. For interested attorneys who are members of the GNJEPC, there is an opportunity to take on these pro bono matters and assist. Aside from providing a nice service to the community, the attorney hours count towards a New Jersey attorney's pro bono hours requirement.

If you are a GNJEPC attorney and are interested in participating in this pro bono project, please contact Steve Saraisky at ssaraisky@coleschotz.com.
Our Headquarters is located in Paramus, NJ.
The Greater New Jersey Estate Planning Council is proud of its ongoing affiliation with Regency Wealth Management.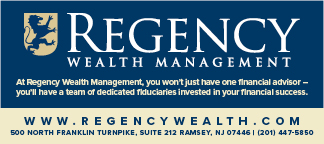 ---
Greater New Jersey Estate Planning Council is affiliated with the National Association of Estate Planners & Councils and joining can fulfill the requirement of belonging to an affiliated local estate planning council to become an Accredited Estate Planner® (AEP®) designee. Please contact the national office at 866-226-2224 to learn more about the Accredited Estate Planner® designation.