When Life Does Not Go As Planned...
Date:
Wednesday, April 17, 2019
Speaker:
Mariel Hufnagel, Executive Director of The Ammon Foundation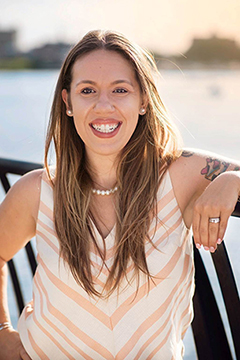 "Professional Comments, regarding estate planning, and how alcoholism and drug addiction can impact our clients, their families, and their planning, from: Regina M. Spielberg, Esq., Schenck, Price, Smith & King LLP; and Eric L. Abramson, Certified Financial Services, LLC"
Please join the Greater New Jersey Estate Planning Council
When: Wednesday, April 17th, 2019
Where: Seasons in Washington Township, NJ
Time: 11:30 am to 1:45 pm
Please note this is a

Luncheon Meeting

Event
Doors will open at

11:30 AM

for Check-In
When life does not go as planned…
We as professionals are viewed as trusted advisors by our clients. We have meaningful, long-lasting relationships with our clients. We are also, often viewed as a friend as well. We plan for our clients – for them, their children, grandchildren, we plan for their future, their success, their happiness, and more. We also plan for their protection – death, disability, taxes, lawsuit, divorce, and more. Our clients' lives and the lives of their family can be in our hands. Everyone hopes for, and even plans for, success and happiness. However, there are known risks and potential problems we can plan for…and then…there is the unknown. The unexpected. What happens when life does not go as planned. This event will touch, move, and inspire everyone. This will be a very rare opportunity to hear directly from one of those people whose life not only did not go as planned…but went totally and completely to places very few of us could even fathom.
Today, Mariel Hufnagel is the Executive Director of The Ammon Foundation, an organization whose mission is to empower individuals in addiction recovery, through combating the stigma of addiction and providing strategic support to enable personal success. The Ammon Foundation and Mariel's personal vision is for a world where all who have suffered from addiction are able to access and sustain long-term recovery. Mariel became the "Face of Recovery" here in New Jersey when Governor Chris Christie chose her to be the example that all of New Jersey saw and the story that all of New Jersey got to hear. Mariel worked with Governor Christie and was invited to the White House to meet with President Obama to discuss addiction and recovery.
However, doing public service announcements with Gov. Christie, appearing at his State Of The State, doing commercials on TV, being interviewed and lecturing around the country, and being in the Oval Office with the President of the United States…is a very long way from…a decimating battle with bipolar disorder, battling alcohol and drug addiction…being in jail…being homeless…and being sold into a sex trafficking ring. You see, that too was Mariel…before she found recovery.
Mariel entered recovery in May 2007…and she has been clean and sober, and living a life of recovery ever since…and what she has accomplished since then is nothing short of greatness. Mariel has impacted and has saved countless lives. Since 2012, her personal mission has been to bring a face and a voice to recovery – as well as demand the civil rights of those who suffer, as well as those who have lost their battle, and those in recovery – Mariel has immersed herself wholeheartedly in mental health, addiction and criminal justice reform work. Mariel believes in health equity, person-centered systems of care, and the importance of a full continuum of care for addiction – including most importantly, recovery support services. She is driven by a deep desire for all people to be able to access and maintain recovery regardless of race, religion, socioeconomic status, gender identity, sexual orientation or criminal record.
Mariel graduated with summa cum laude, with distinction (4.0 GPA), with her Masters of Arts in Public Administration from Kean University in Linden, NJ. Mariel attributes much of her personal and professional success to returning to school and believes that education is indeed the great equalizer. Prior to Ammon, she worked as an Advocacy Organizer with the National Council on Alcoholism and Drug Dependence – New Jersey (NCADD-NJ), and as the National Chapter Manager for Young People in Recovery (YPR). Mariel sits on numerous boards and coalitions, has been recognized locally and nationally with numerous awards, featured in countless media outlets throughout the United States; and is recognized nationally as a dynamic and passionate advocate, servant leader, trainer and motivational speaker.
Ladies and Gentlemen…the words "Don't Miss" are hopelessly inadequate. This will be an event that will impact, and benefit, not just your practice and your business…but your life as well.
Related Document(s):