A Real "What's New" On Retirement Planning, IRA's, and Distribution Planning – Including Back-Door Roth IRA's, War Stories, What To Avoid, and More!
Date:
Wednesday, October 10, 2018
Speaker:
Leonard Witman, Esq.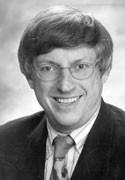 Please join the Greater New Jersey Estate Planning Council
on Wednesday, October 10, 2018, at Bacari Grill in Washington Township, NJ
Please note this is a Breakfast Meeting Event - Doors will open at 8:00 AM for Check-In
REGISTRATION CLOSED
The GNJEPC is once again excited to welcome back none other than Leonard Witman, Esq. While this has become an annual event, it has also become one of our most popular. Retirement planning is the most talked about topic throughout the United States – people afraid of not having enough money, outliving their money, running out of money, and more. The largest portion of our nation's wealth is inside retirement plan accounts. It is common that some of our clients largest asset is their retirement plan. Even if it is not, retirement plan assets are a critical element of estate planning and wealth management.
This year there are some new things to talk about – and we are going to do something new as well. Mr. Witman is going to talk to us about some new planning ideas and some new problems, like the Back-Door Roth IRA, the pros and the cons. Also, brand new this year – Mr. Witman is going to give you a chance to not just ask questions in advance but submit a case study. Everyone who registers to attend will receive an email and will have an opportunity to submit a question or a case study in advance. Here's your chance to get answers to your questions from the expert's expert!
Mr. Witman is a nationally known lecturer, author, and expert in Retirement and Distribution Planning and Estate Planning. During this exciting session, Mr. Witman will cover what's new, what's hot, and what's not, in Retirement and Distribution Planning, Roth IRA's, and using trusts with Retirement Plan assets. Mr. Witman will also share some new planning ideas that you may never have thought of. You are guaranteed to hear great ideas that can help your clients – and help you! This is assured to be a very interesting and informative event – one you don't want to miss!
Applications are pending for 2.0 continuing education credits for CFP, NJ CLE, NJ INS and NJ CPE. If you wish to receive CE credits you must provide the necessary license information and you must attend the full course. You must sign in when you arrive and sign out at the end of the meeting!
Related Document(s):