A Capital Markets and Economic Outlook
Date:
Wednesday, September 13, 2017
Speaker:
Paul Robertson, Sr. Portfolio Manager, Alliance Bernstein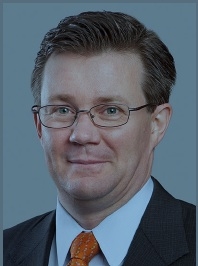 We are excited to welcome back Mr. Paul Robertson, from Bernstein (Alliance Bernstein). Paul is not only one of the most respected and premier Senior Portfolio Managers in the industry, but he is also a member of Bernstein's Private Client Investment Policy Group, directing investment policy for the private clients of Bernstein. Paul is going to share with us a Capital Markets and Economic Outlook for 2018 and beyond. One of, if not the hottest topic today is the recent Presidential election, and Paul is going to talk about that and the effect on capital markets and the economy.
While Paul is not only an expert on capital markets, he is an economist as well. Paul has an MBA and a law degree and formerly worked as an economist for the Australian government. He brings a tremendous amount of experience, insight and expertise to his presentations, and we are very excited and looking forward to having him back.
Don't miss this exciting event. You will certainly gain a great deal of knowledge and education as to capital markets and the economy.
Related Document(s):