Retirement/Distribution Planning and Roth IRA's for 2014, 2015 and Beyond
Date:
Wednesday, November 12, 2014
Location:
SEASONS - Washington Township, NJ
Speaker:
Leonard Witman, Esq. / Witman Stadtmauer, P.A. (Florham Park, NJ)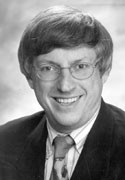 RSVP TO THIS EVENT: GUESTS $75 WHICH INCLUDES THE LUNCHEON
http://gnjepcnovember2014.eventbrite.com
Meeting Location: SEASONS, Washington Twp, NJ
Meeting registration with begin at 11:30 AM
Lunch will be available at 11:45 AM
The formal presentation will end at 1:45 PM
NJ CPE: 2.0 credits
NJ CLE: 2.0 credits Retirement / Distribution Planning and Roth IRAS
This program had been approved by the Board on Continuing Legal Education of the Supreme Court of New Jersey for 2.0 hours of total CLE credit. Of these, 0.00 qualify as hours of credit for ethics/professionalism, and 0.00 qualify as hours of credit toward certification in civil trial law, criminal trial law, workers compensation law, municipal court law, and/or matrimonial law.
NJ INS: 2.0 credits Course #88895966 Retirement/Distributions - Planning and Roth IRA'S for 2014, 2015 and Beyond
CFP: 2.0 credits Program Name: Retirement/Distribution Planning and Roth IRAs for 2014 & Beyond
Program ID: 195781
Related Document(s):