The Best Estate and Tax Planning Ideas for 2023 and Beyond!
Date:
Wednesday, June 14, 2023
Location:
Zoom (online webinar)
Speaker:
Charles A (Clary) Redd, Esq., Partner, Stinson LLP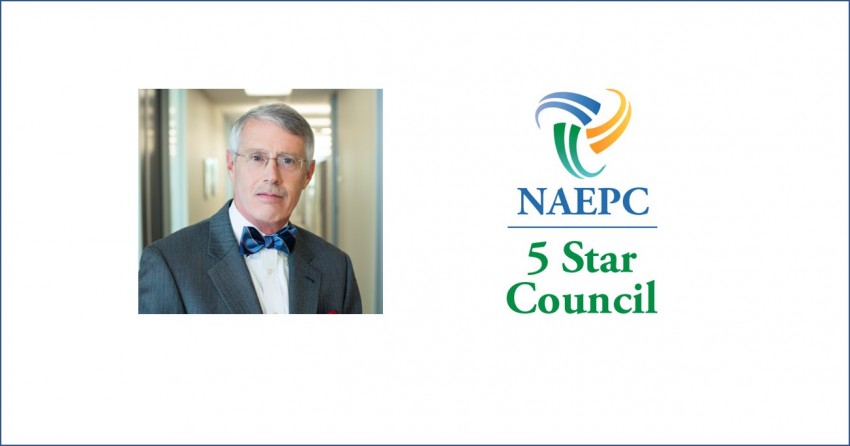 ***NOTE: THIS EVENT WILL BE ONLINE/VIRTUAL ONLY.***
(Times shown are Eastern)
The Best Estate &Tax Planning Ideas For 2023 and Beyond!
When: Wednesday, June 14, 2023
Where: Online (Zoom webinar)
Time: 12:00 pm - 2:00 pm (ET)
Registtation information below. PLEASE NOTE: there are 2 registrations to complete to attend this meeting. See details at bottom of this document.
It is that time of year again – summer is here – and every June brings the Greater New Jersey Estate Planning Council Annual Special Estate Planning Event! We are extremely excited about this year's event, and it will be bigger and better than ever!
For the past several years, we have been dealing with unprecedented times in the world of estate and tax planning. We have heard countless updates about reform, sunsets, claw-backs, reduced exemptions, carry-over basis, potential attacks on grantor trusts, GRAT's, and note sales, and more! In the face of uncertainty and fears of coming tax law changes, how do we plan for our clients. The GNJEPC is extremely excited and very proud to have none other than Charles "Clary" Redd, Esq., as our speaker for this very special event. Clary Redd is one of the leading tax, trust, and estate attorneys in the United States. He is going to present his best thinking and planning ideas, cover some current and recent developments, and talk about the best strategies and techniques that he using today with his clients. Clary is a partner with Stinson LLP, a national law firm with twelve offices nationwide, and over 450 attorneys. Clary concentrates his practice in estate planning, estate and trust administration and estate and trust-related litigation.
Clary Redd has a preeminent, national reputation for developing and implementing unique solutions to complex problems, resolving intra-family disputes efficiently and sensitively and providing practical advice for current and future generations. He is known as an expert's expert and is one of the premier professionals in the country. Prior to joining Stinson, Clary was with two large law firms, a major trust company, and was assistant counsel to another trust company. Deeply involved in the intertwined legal and practical aspects of wealth preservation and transmission, Clary works on complex estates, trusts, and estate planning projects, some involving assets valued at over a billion dollars. Using his substantial expertise in resolving estate, gift, generation-skipping transfer, and fiduciary income tax issues, he designs tax-efficient structures for high-net worth families and individuals. His experience in fiduciary litigation encompasses will and trust construction cases, will contests, contests of trust instruments, contested claims, breach of fiduciary duty cases and other types of cases involving estates and trusts.
Clary is a member of The American Law Institute and is a member of The American College of Trust and Estate Counsel (ACTEC), serving on several committees and having previously served as a Regent and as Missouri State Chair. Clary was an adjunct Professor of Law (Estate Planning) at Northwestern University School of Law for fifteen years and is also a member of the Advisory Committee for the Heckerling Institute on Estate Planning. He also serves as Co-Chair of the Editorial Advisory Board of, and writes a regular column in, Trusts & Estates magazine.
Clary speaks and writes frequently on a national level and stage, including Heckerling, and is the lead presenter in Cannon Financial Institute's monthly estate planning teleconference series.
This is going to be a DON'T MISS event! You will hear the best of the best, from one of the best, so that you can properly advise and plan for our clients. Come here the best ideas, strategies, and techniques for tax, trust, and estate planning, from one of the best of the best in the country!
This is our last event for the 2021-2022 council year, and it will be our best event! We will begin our 2023-2024 council year as we always do, with our annual kick-off event in September. We are hoping to begin the coming year in September with "hybrid" meetings – offering both a live and a web/virtual option! For current members, we hope you renew your membership and join us for what will be our best and most exciting year ever! For our guests, friends, and associates of members, etc., we hope you will join our council. Between our content, programming, and speakers, and with our council offering more events than any other Tri-State area estate planning council – we feel you will agree that the Greater New Jersey Estate Planning Council offers the most value and the best programming! Join us!!! Check our website for even more membership benefits!
***NOTE: Time is subject to change***
REGISTRATION INSTRUCTIONS:
1. First, register at: https://www.eventbrite.com/e/the-best-estate-and-tax-planning-ideas-for-2023-and-beyond-tickets-637423630237 to reserve your ticket and to let us know your CE requirements.
NOTE: If you have not renewed for the 2022-2023 season, please purchase a non-renewed member ticket.
2. Next, please register for the Zoom Webinar at:https://us02web.zoom.us/webinar/register/WN_4pSprElORZCLWG1156wQSA
3. After you RSVP for the Zoom webinar in step 2, you will be sent a reminder with instructions on how to attend the webinar on the day of the event.
Applications are pending for 2.0 continuing education credits for CFP, NJ CLE, and NJ CPE. If you wish to receive CE credits, you must provide the necessary license information, and you must attend the full course.
Related Document(s):
Related Link(s):