Integrating Life Insurance with Trust and Estate Planning - A New Methodology
Date:
Wednesday, November 16, 2022
Location:
Online (Zoom webinar)
Speaker:
Vincent D'Addona, MSFS, CLU®, ChFC®, CFP®, CExP®, RICP®, AEP®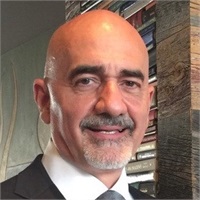 ***NOTE: THIS EVENT WILL BE ONLINE/VIRTUAL ONLY.***
(Times shown are Eastern)
Integrating Life Insurance with Trust and Estate Planning - A New Methodology
When: Wednesday, November 16, 2022
Where: Online (Zoom webinar)
Time: 12:00 pm to 1:30 pm
Registtation information below. PLEASE NOTE: there are 2 registrations to complete to attend this meeting.
Perhaps there are some estate planning professionals who would argue that life insurance doesn't belong in an estate plan. What is more certain is that estate planning professionals have forever viewed life insurance in many ways, ranging from very bad to very great. Regardless of which view you have – life insurance has ranged from a necessary evil, a bad investment, and many more negative perceptions, to that of a valuable, high rate-of-return asset, and a powerful multidimensional financial vehicle that enhances an estate plan. However, in recent years, life insurance has come to play a very different role, not just inside and outside the estate plan, but in the financial world. Non-traditional uses and applications of life insurance, new and modern thinking, and more sophisticated planning, for many, have given a new life to one of the oldest financial products in the world.
In the estate planning and professional advisor community, many well-known and well-respected experts have always viewed life insurance far differently than the masses have. While trusts have long been the most common wealth shifting and transfer tool in the estate planning world, and they also can provide tremendous asset protection benefits as well – for the most part, trusts are a major part of the overall estate plan. In a very special presentation, NAEPC Hall of Fame member, Vincent D'Addona, MSFS, CLU®, ChFC®, CFP®, CExP®, RICP®, AEP® will share some very new and exciting strategies and techniques that can take trusts and estate planning to an entirely new level!
Mr. D'Addona has forty years of experience in the advanced estate planning and life insurance planning arena. He is not simply an expert, but is widely known as "the experts' expert." He is nationally known in the Estate Planning and Business Exit Planning front as well as in the macro-economic positioning of life insurance for businesses and individuals. Mr. D'Addona is going to show us how he utilizes life insurance to obtain incredible results inside the estate and trust planning environment, which can create and enhance wealth for our clients, and provide for substantial income tax savings as well. He has spoken on these topics for many industry organizations on the national stage and in national forums and conferences, including the Association for Advanced Life Underwriting (AALU) Annual Meeting, and the Forum400 (Formerly International Forum), and the Million Dollar Roundtable (MDRT) Annual Meeting.
Mr. D'Addona is an active member in a number of industry organizations, including the Society of Financial Services Professionals, the National Association of Insurance and Financial Advisors, the Forum400, the Association for Advanced Life Underwriting, and the National Association of Estate Planners and Councils where he is a member of their Hall of Fame. He has a BA in Biochemistry, from Cornell University, and a Master of Science, Financial Services, from The American College. Mr. D'Addona is also a former Vice President, and Past-President of The NYC Chapter of the Society of Financial Service Professionals, and was a member of the Board of Trustees of the Estate Planning Council of NYC.
This is going to be a DO NOT MISS WEB EVENT!
REGISTRATION INSTRUCTIONS:
1. First, register at:https://www.eventbrite.com/e/450929782117 to reserve your ticket and to let us know your CE requirements.
NOTE: If you have not renewed for the 2022-2023 season, please purchase a non-renewed member ticket or renew your membership ASAP.
2. Next, please register for the Zoom Webinar at: https://us02web.zoom.us/webinar/register/WN_nrr07OOmS1S24oY25qf-rg
Applications are pending for 2.0 continuing education credits for CFP, NJ CLE, and NJ CPE. If you wish to receive CE credits, you must provide the necessary license information, and you must attend the full course.