More New Laws & More New Ideas For Retirement and Distribution Planning
Date:
Wednesday, October 19, 2022
Location:
The Brick House (179 Godwin Ave.; Wyckoff, NJ)
Speaker:
Leonard Witman, Esq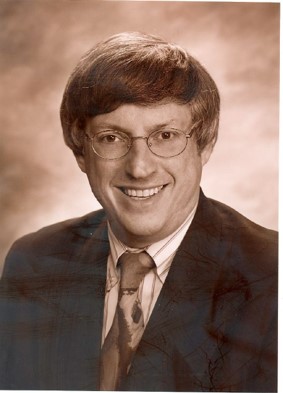 More New Laws & More New Ideas for
Retirement and Distribution Planning
When: Wednesday, October 19th, 2022
Where: The Brick House (179 Godwin Ave; Wyckoff, NJ) & Zoom
Time: 11:30 am to 1:45 pm
If you plan to attend on Zoom, you will need to complete 2 registrations (see end of the document)
In just the last few years we've seen several new laws in the retirement and distributing planning arena – and some of them had a major impact! First we saw the SECURE ACT. Now what? SECURE ACT 2.0? More changes? Who better than educate and inform us than the expert's expert – and the GNJEPC is once again excited and honored to welcome back Leonard Witman, Esq. Lenny has presented to the GNJEPC numerous times, and that is because he is one of our most popular speakers. There is still a lot going on with retirement and distribution planning the last few years, and there are more good ideas, strategies, and techniques out there. Lenny will educate us and share his best ideas on planning for retirement plans and distributions.
In 2022 and moving forward there are many new things to learn, know, and talk about – new and revised laws, new rules, and that sometimes brings about new problems as well. Lenny is going to present on what's new, what's hot, and what's not. From Roth IRA's, Roth Conversions, and Back-Door Roth IRA's, to the "Stretch IRA" and using trusts with Retirement Plan assets, and more! Lenny is going to update us and share with us what we as professionals need to know and understand – but far more importantly he is going to present some new planning ideas – ideas that we can go out, use with our clients right now! Should I tell my client to do a Roth Conversion? What about the Back-Door Roth IRA? Can we still achieve the Stretch IRA? What are the pros and the cons to all of these techniques? There are great things we can do for our clients and Lenny is going to tell us what they are! Come hear from the best of the best – the expert's expert! Now, more than ever before, we have to know, understand, and talk to our clients about retirement and distribution planning.
Lenny Witman is a nationally known lecturer, author, and expert in Retirement and Distribution Planning, and Estate Planning. During this exciting session, Lenny will cover everything we need to know and talk to our clients about. You will learn some new techniques and planning ideas that you may never have thought of. You will certainly hear great ideas that can help you – and your clients! This will be a very informative event – and a great one – one you don't want to miss!
REGISTRATION INSTRUCTIONS:
1. First, register at: https://www.eventbrite.com/e/more-new-laws-more-new-ideas-for-retirement-and-distribution-planning-tickets-425139392367 to reserve your ticket and to let us know your CE requirements. If you are attending live, then you are all set! If you are attending the Zoom webinar, continue to step 2.
NOTE: If you have not renewed for the 2022-23 season, please purchase a non-renewed member ticket or renew your membership ASAP.
2. Next, please register for the Zoom Webinar at: https://us02web.zoom.us/webinar/register/WN_cdAtOCxuT1Kv8LIidcBQlg
3. After you RSVP for the Zoom webinar in step 2, you will be sent a reminder with instructions on how to attend the webinar on the day of the event.
Applications are pending for 2.0 continuing education credits for CFP, NJ CLE, and NJ CPE. If you wish to receive CE credits, you must provide the necessary license information, and you must attend the full course.
Related Document(s):