June Special Event
Date:
Thursday, June 18, 2020
Speaker:
David A. Handler, Esq.; Kirkland & Ellis, LLP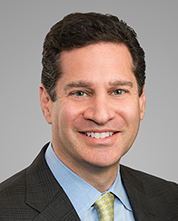 Please join the Greater New Jersey
When: Thursday, June 18, 2020
Time: 9:00 am to 11:00 am
Please note this is a

Zoom Webinar

Event. You will need to complete 2 registrations (see below).
This is going to be our best JUNE SPECIAL EVENT EVER! We are very excited and proud to have none other than nationally renowned David A. Handler, Esq., as our speaker for our Greater New Jersey Estate Planning Council Special Estate Planning Event! Mr. Handler is a partner with Kirkland & Ellis LLP. He is not only a well-known author and speaker, and one of the leading experts in the tax, trust and estate planning field, but in short, Mr. Handler is one of the best and most brilliant minds in our industry!
Tax, trust, and estate planning in 2020 have become even more challenging for estate planning professionals. Even more so in the past few months with a global pandemic and the impact it has had on investment markets, business, asset values, and more! Add asset protection into the mix, and now it's even more complicated and challenging. Regardless of your role or profession, if you work with clients, it is now more critical than ever before for you to be aware of all of the potential planning opportunities, strategies, and techniques available to your clients.
Mr. Handler is a fellow of the American College of Trust and Estate Counsel (ACTEC), a member of the NAEPC Estate Planning Hall of Fame as an Accredited Estate Planner (Distinguished), and a member of the professional advisory committees of several non-profit organizations, including the Chicago Community Trust, The Art Institute of Chicago, The Goodman Theatre, WTTW11/98.7WFMT (Chicago public broadcasting stations) and the Jewish Federation of Metropolitan Chicago. Mr. Handler is ranked in "Band 1" by Chambers USA in the Wealth Management category with interviewees noting that he "is considered to be one of the true authorities in the field of estate planning," as well as "very personable and has a creative mind" and praising him as "the foremost authority in working with private equity firms and their MDs regarding their planning." A peer commented to Chambers that he is "fantastic and has pioneered nuanced techniques. He is absolutely as bright as can be and top-notch," with another peer noting that "he made a name for himself coming up with strategies for private equity principals." He is one of only 16 U.S. lawyers (as of 2015) ranked in "Band 1" by Chambers USA in the Wealth Management category, is listed in The Best Lawyers in America© (Trusts and Estates), he is in the Guide to the World's Leading Trusts and Estates Practitioners, and is also in the "Who's Who Legal: Private Client" list.
Mr. Handler is an Editorial Advisory Board Member of Trusts & Estates Magazine for which he has written the monthly "tax update" column for more than 10 years. Mr. Handler is a co-author of an e-book on estate planning, The Complete Estate Planning Sourcebook (published by Wolters Kluwer). He has authored many articles that have appeared in prominent estate planning and taxation journals, magazines and newsletters, including Lawyer's Weekly, Trusts & Estates Magazine, Estate Planning Magazine, Journal of Taxation, Tax Management Estates, Gifts and Trusts Journal, The Chase Journal and RIA's Estate Planner's Alert. He is regularly interviewed for national trade and news periodicals, including The Wall Street Journal, The New York Times, Lawyer's Weekly, Registered Representative, Financial Advisor, Worth, and Bloomberg Wealth Manager magazines.
Earlier this year, we've asked David to come to NJ and present on the best of the best ideas for 2020 and beyond! Now we are having David present life, via the web! David works with leading professionals – and high-net-worth clients – around the country. He is meeting with and working with clients every day, just like you, so he in the trenches and knows what's going on with clients, and how to get them to take action and implement his amazing strategies and techniques! This will not be some typical presentation, material or book-study speech, or anything of the like. You will hear the very best ideas from one of the very best in the business.
THIS IS A DO NOT MISS EVENT! David is rarely in the NY/NJ area, and now he will be here virtually, so this will be a rare opportunity for you to see and hear from one of the very best in our business! Whether you are an attorney, an accountant, a wealth management professional, investment or insurance professional, trust officer, or whoever…you are going to get the best of the best ideas from the premier expert in the United States!
REGISTRATION INSTRUCTIONS:
1. Register below to let us know your

CE Requirements

Only.
3. After you RSVP for the webinar, you will be sent by email a URL link with instructions on how to attend the webinar on the day of the event.
Event Sponsor: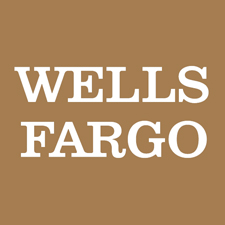 Related Document(s):