Financial and Elder Abuse: Protecting our elderly, senior, and aging clients from the known, the unknown, and the likely and sometimes unlikely predators
Date:
Wednesday, March 14, 2018
Speaker:
Elizabeth Loewy, Co-Founder and General Counsel, EverSafe, Columbia, MD and New York, NY. Former Chief, Financial and Elder Abuse Unit, Manhattan/New York County District.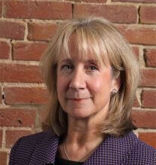 Please use the following link to register: https://financial-and-elder-abuse.eventbrite.com
This is a Don't Miss Event! Liz Loewy has spent the last 30 years fighting crime and is one of the nation's leading experts on financial elder abuse and identity theft. You will certainly recognize her name because before joining EverSafe, Ms. Loewy was the (Founding) Chief of the Financial and Elder Abuse Department in the Manhattan/New York County District Attorney's Office, where she served under District Attorneys Robert M. Morgenthau and Cyrus R. Vance, Jr. Ms. Loewy was part of the District Attorney's Office for more than thirty years. During her career, she oversaw the investigation and prosecution of approximately 800 elder abuse cases annually.
Even more notably, Ms. Loewy, gained national recognition and prominence when she served as trial counsel and secured convictions in the case involving the late, well-known philanthropist, Brooke Astor. Ms. Loewy initiated and led the investigation into Mrs. Astor's son, Anthony Marshall, and his attorney, Francis Morrissey, resulting in
convictions to both defendants, In addition, in 2009, Ms. Loewy led the criminal investigation into the affairs of the late Huguette Clark, a reclusive philanthropist whose attorney, accountant, and financial affairs, as well as her estate, became the subject of a massive, highly publicized investigation.
Still today, as Co-Founder and General Counsel of EverSafe, Ms. Loewy's goal and mission is to prevent financial exploitation – before it happens and escalates – often costing victims a lifetime of savings. Ms. Loewy is a highly sought-after speaker at conferences and forums nationwide. She conducts training sessions and gives presentations on financial and elder abuse and how technology can be used to address elder and financial fraud. She is frequently quoted in national publications and has appeared on television and radio. Ms. Loewy has given keynote speeches and panel presentations on elder financial abuse at a number of conferences in the United States and Europe, including symposiums sponsored and held by the American Bankers Association, the American Bar Association, the Securities Industry Financial Markets Association, the Association of Certified Anti-Money Laundering Specialists, HSBC's Annual Compliance & Senior Leadership Conference, the National Adult Protective Services Association, the National Center for Victims of Crime, the National College of Probate Judges, the National White Collar Crime Center, and others.
Ms. Loewy has also conducted training sessions on financial and elder abuse for the National Center on State Courts, the National College of District Attorneys, financial institutions, police, hospitals and law schools across the United States. In addition, Ms. Loewy has worked with innumerable financial institutions to assist in initiatives, procedures, and protocols, which focus on financial and elder abuse, fraud prevention and compliance A graduate of the University of Pennsylvania and Albany Law School, Ms. Loewy is the coauthor of a book entitled "Financial Exploitation of the Elderly: Legal Issues, Prevention, Prosecution, Social Service Advocacy" (Civic Research Institute, 2007). She has been quoted in a number of periodicals including Businessweek, Consumer Reports, Kiplinger's, The NY Law Journal, The NY Times, NewsMax, and more, and she has appeared on ABC's 20/20, ABC News, NPR, and others on the issue of elder financial exploitation.
Do not miss this opportunity to hear a world renown expert on one of today's hottest and most important topics!
| Location: Bacari Grill | Schedule |
| --- | --- |
| 800 Ridgewood Road | Check In: 8:00 am |
| Washington Township, NJ | Breakfast Begins 8:15 am |
| http://www.bacarigrill.com | Program Begins: 8:30 am |
| | Program Concludes: 10:15 am |
Related Document(s):
Related Link(s):