What's Hot and What's Not in Financial Planning, Estate Planning, Business Planning, Life Insurance Planning, and More!
Date:
Wednesday, May 8, 2019
Speaker:
Alan Davidson, Esq.; Davidson, Ragsdale, Sochor & Cohen; Elmwood Park, NJ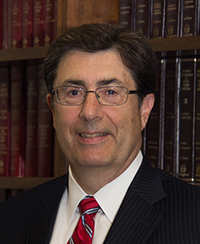 Details to follow -- Please check back shortly for details on this exciting event.
Alan Davidson, Esq. is well known in the NJ arena and is one of the leading practitioners in the field. Alan is also one of the most respected and most well-liked professionals in our industry. Alan will cover a great deal, of everything – from big tax court cases, to laws and legislation, recent developments, new and exciting strategies and techniques, what's going on in NJ, the good, the bad and the ugly – in the world of estate and gift planning, financial, elder care, insurance and business planning. Alan always picks the most current and germane topics and educates the audience so that everyone is aware of the most important things going on in our industry.
Add to My Outlook Calendar (see Google Calendar Instructions)